Our Rapid Fentanyl Detox Procedure
Let's face the fact that today almost everything is laced with fentanyl. Trying to quit fentanyl cold turkey is not recommended. Our Rapid Fentanyl Detox procedure is performed inside of our private detox center, by award-winning Board Certified Anesthesiologist, Dr. Julia Aharonov and her team of experienced medical professionals. You can be free from the grips of fentanyl in 4 days! Read patient testimonials of others who have kicked the fentanyl addiction and have gotten their lives back. Don't wait another minute—Call (800) 603-1813 before it's too late! If you're truly wanting to quit, we can help you.
Lethal Amount of Fentanyl
What is Fentanyl?
Pharmaceutical fentanyl is a synthetic opioid pain reliever, approved for treating severe pain, typically advanced cancer pain. As of 2017, fentanyl was the most widely used synthetic opioid in medicine. Fentanyl patches are on the World Health Organization's List of Essential Medicines, the most effective and safe medicines needed in a health system.[Source]
Fentanyl is also heroin's synthetic cousin and is extremely dangerous. In the above photo, 30mg of heroin is a lethal dose –– It only take 3mg of fentanyl to kill you! Fentanyl is usually mixed with heroin or cocaine to save the drug dealer money and to make their product have a stronger punch. Additionally, because the dealer's measuring equipment is not sensitive enough, too much fentanyl unfortunately can be added. Because the two drugs look identical, users will not know which one they're taking, many times, until it's too late. The same sized hit last time, might be the users last if cut with fentanyl.
Rapid Rise in Synthetic Opioid Overdose Deaths from Drugs like Fentanyl
Fentanyl analogues may be hundreds of times more potent than street heroin, and tend to produce significantly more respiratory depression, making it much more dangerous than heroin to users. Fentanyl is used orally, smoked, snorted, or injected. Fentanyl is sometimes sold as heroin or oxycodone, often leading to overdoses. Many fentanyl overdoses are initially classified as heroin overdoses.[Source]
Our Rapid Fentanyl Detox Process is as follows:
(Day 1) — Patient completes all intake paperwork, lab work, physical exam, social worker, and case planning meeting with the doctor. Next, the patient is taken to their private room which includes a private bathroom, flat screen TV, and WIFI. All meals are included. During this time the patient keeps their cell phone. Smoking and vaping are not allowed in or around the facility. We suggest patients wear a nicotine patch. We do not want the patient in withdrawals, so they are encouraged to continue their medication until midnight.
(Day 2) — Patient is taken to the ICU where they will remain for approximately 24 hours after the sedation detox procedure. During the sedation the doctor uses medication that reverse the opiates off the receptors. The patient remains under the care of Award Winning, Board-Certified Anesthesiologist, Dr. Julia Aharonov, and receives IV Sedation in a private treatment room to sleep through their withdrawals while closely monitored.

After the opiate reversal, the patient receives an FDA Approved Vivitrol® injection. Vivitrol® is a brand name for Naltrexone, which blocks the effects of opioids and eliminates cravings. It should be noted that Vivitrol® eliminates the opiate cravings for 28 days, is not addictive and can be given immediately after this procedure—avoiding the usual 7-14 day period if a patient were to detox themselves.

(Day 3) — Patient comes back to their private room (with 24-hour medical care), to rest and recuperate for the day. If they experience any post-acute withdrawals, they are given transitionary, non-addictive medications. The patient also receives those same medications to take home. If approved by the doctor (at an additional cost), patients can request to have an IV Ketamine infusion.
(Day 4) — After meeting with Dr. Aharonov, patients are free to go home and eligible for our detox-related aftercare program. With Advanced Rapid Detox, you truly have the best care as you restart your life.
Now for some Good News!
There is a safe way that you can get your life back from the day-to-day burden of addiction or dependence on opiates. Most patients say we saved their lives. We save lives through our advanced rapid opiate detoxification procedure. Our experienced medical professionals are available to give you all the help you need to get your life back on track. Now it's up to you. We're here to listen, help, and answer your questions.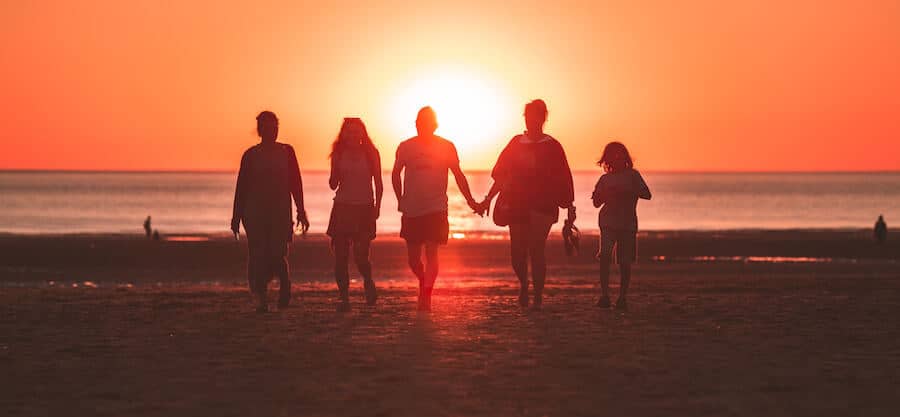 Aftercare
Our Long-Term Detox Related Aftercare through your treating physician is one of the advantages of choosing Advanced Rapid Detox. Our board-certified doctors are available to answer any of your questions. Upon discharge, our Vivitrol® coordinator will supply you with a list of providers in your area to obtain the injection every 28 days. Vivitrol® blocks all opiates to the brain's receptors. The Vivitrol® injections are a critical component to help ensure your sobriety. One of our patients recently said that Vivitrol® was like his "life insurance policy." We agree. It's that important.
We Applaud Your Courage. You can Do This!
If you are ready to get your life back and want to begin detoxing from fentanyl, there is no better time to start. Make the call now. We're here to help you. We have many past patients who are willing to share their experiences with our rapid opiate detox treatment. If you would like to speak with a past patient, please let us know. You're not alone. You can do this. Be sure to check out the fentanyl detox testimonials to read what other patients have to say. We're only a phone call away.
Take the First Positive Step in Breaking Your Fentanyl Dependency – Contact Us Now!
Are you TIRED of your addiction to Fentanyl – Just want your life back?
Ask if our Rapid Fentanyl Detox under Sedation procedure is right for You
---
Don't switch your addiction to Suboxone® or Methadone