Rapid Methadone Detox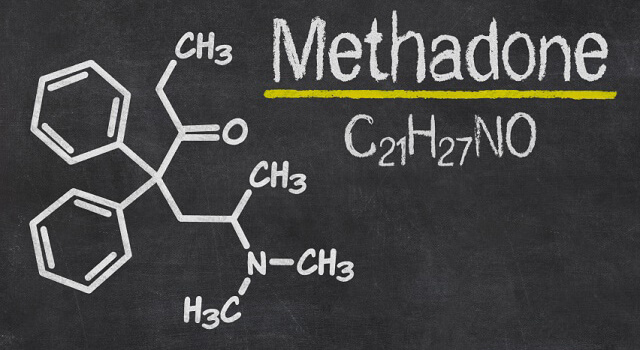 When you have nowhere else to turn, rapid methadone detox is the answer. The unique therapy provided at Advanced Rapid Detox will unburden you of addiction in only three to four days. Our individualized rapid methadone detox techniques have been perfected to ensure that each patient gets the full spectrum of treatment during their short stay. Rapid methadone detox involves placing the patient under sedation to undergo the most agonizing of the withdrawal symptoms, so uncomfortable side effects are minimized. Our detox process allows patients to experience the most difficult part of overcoming addiction while safely under anesthesia performed by a board-certified anesthesiologist.
The Advanced Rapid Detox Method for Methadone
The revolutionary rapid methadone detox administered at Advanced Rapid Detox gives patients the opportunity to endure the worst symptoms of withdrawal while under sedation in order to bypass the most difficult pain of the experience. To ensure a fully rounded detox experience, Advanced physicians and staff provide comprehensive patient care for the full length of the stay, as well as unlimited aftercare.
You don't have to suffer through methadone withdrawal alone
With the rapid methadone detox treatment at Advanced Rapid Detox, patients can recover from addiction in a matter of days, with trained staff and physicians to help them along every step of the way. Our unique procedure uses the medication Vivitrol® as part of treatment to make sure that the body is truly rid of opiate addiction. Vivitrol® is an opiate receptor antagonist, which means that it blocks cravings and the effect of opiates on the brain, as well as decreasing the duration of withdrawal symptoms. Our rapid methadone detox procedure is combined with Vivitrol® therapy so that you won't be trading one addiction for another.
Your New Life Without Methadone
What do you see when you think about your life and future? If the answer is darkness, disappointment, and the people you've let down… it doesn't have to be.
Drug addiction takes over all your thought process on a conscious and subconscious level. If you're ready to take the critical step forward, consider the benefits of our rapid methadone detox program:
Be free from the feeling that you're a slave to Methadone.
End the flat feeling and depression that comes from Methadone
Be free from ALL opiates, including Methadone.
Get your libido (sex drive) back!
Live the healthy life that everyone deserves.
About Methadone
Methadone was developed in 1937 in Germany by scientists working for I.G. Farbenindustrie AG at the Farbwerke Hoechst who were looking for a synthetic opioid that could be created with readily available precursors, to solve Germany's opium shortage problem.
Methadone can prevent many of the detoxification symptoms associated with heroin withdrawal. It can be administered orally, or by intramuscular or subcutaneous injection to treat addiction to narcoleptic drugs such as heroin as part of a rehabilitation program. Methadone can also be used as a liquid in cases of chronic pain management, where the linctus or methadone mixture should be swallowed.
Methadone Addiction Today
One of the problems of methadone detox is dependency on this heroin substitute. Former heroin addicts can find themselves replacing one addiction for another as they become addicted to methadone instead. There have been many news stories of heroin addicted mothers raising babies who are addicted to methadone and the health and social implications when this drug is mismanaged are enormous.
---
Are you TIRED of your addiction to Methadone – Just want your life back?
Ask Us if our Rapid Methadone Detox under Sedation procedure is right for You
---
Don't switch your addiction to Suboxone®