What Is Rapid Detox While Under Sedation?
Dr. Julia Aharonov has perfected Opiate Reversal – The Advanced Rapid Opiate Detox Under Sedation protocol. Dr. Aharonov is a Board-Certified Anesthesiologist & Addiction Medicine Physician. Her proven procedure safely reverses all opiates/opioids from the receptors. Patients are placed under IV sedation allowing them to sleep through their withdrawals while the doctor uses medication to reverse the opiates from the receptors. As a result, they do not have the intense pain that is normally associated with most cold turkey withdrawals.
Tell Me About Rapid Opiate Detox Under Sedation at Advanced Rapid Detox
Your journey towards being free of opiate dependency begins at Advanced Rapid Detox medical opiate detox facility.
We provide you with a caregiver, providing 24-hour medical monitoring while you're in our care. Our team of medical professionals are all expertly trained in the opiate detoxification process.
Once your detox procedure has been completed, you'll be moved into your private room for the remainder of your stay. You'll also receive your first Vivitrol® injection, which is an opiate-blocker that eliminates cravings.
After you leave our detox facility and return home you should continue to get the shot each month for a year. It's important to note that Vivitrol® is not an opiate, it actually just eliminates cravings and is not addictive like Suboxone or Methadone. If you decide not to get the shot you can always get daily oral Naltrexone tablets. This is the best way to keep yourself free of cravings.
Our Rapid Opiate Detox Under Sedation Procedure is as follows:
(Day 1) — Patient completes all intake paperwork, lab work, physical exam, social worker, and case planning meeting with the doctor. Next, the patient is taken to their private room which includes a private bathroom, flat screen TV, and WIFI. All meals are included. During this time the patient keeps their cell phone. Smoking and vaping are not allowed in or around the facility. We suggest patients wear a nicotine patch. We do not want the patient in withdrawals, so they are encouraged to continue their medication until midnight.
(Day 2) — Patient is taken to the ICU where they will remain for approximately 24 hours after the sedation detox procedure. During the sedation the doctor uses medication that reverse the opiates off the receptors. The patient remains under the care of Award Winning, Board-Certified Anesthesiologist, Dr. Julia Aharonov, and receives IV Sedation in a private treatment room to sleep through their withdrawals while closely monitored.

After the opiate reversal, the patient receives an FDA Approved Vivitrol® injection. Vivitrol® is a brand name for Naltrexone, which blocks the effects of opioids and eliminates cravings. It should be noted that Vivitrol® eliminates the opiate cravings for 28 days, is not addictive and can be given immediately after this procedure—avoiding the usual 7-14 day period if a patient were to detox themselves.

(Day 3) — Patient comes back to their private room (with 24-hour medical care), to rest and recuperate for the day. If they experience any post-acute withdrawals, they are given transitionary, non-addictive medications. The patient also receives those same medications to take home. If approved by the doctor (at an additional cost), patients can request to have an IV Ketamine infusion.
(Day 4) — After meeting with Dr. Aharonov, patients are free to go home and eligible for our detox-related aftercare program. With Advanced Rapid Detox, you truly have the best care as you restart your life.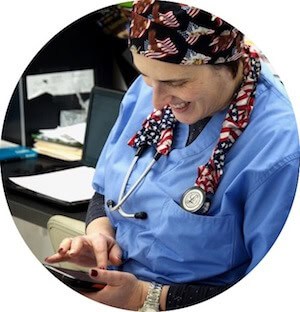 Important Questions To Ask When Searching For A Quality Detox Center
We know that there are other rapid opiate detox centers around the country so we've created a handy detox center checklist to help you know what questions to ask when deciding which opiate detox facility is best for you or your loved one. Of course we hope you choose our treatment center, but whatever your decision — we wish you only the very best in your recovery.
If you haven't already read our patient testimonies you might want to take a few minutes and check them out. These heartfelt stories of lives full of pain and loss — are now changed lives — completely turned around and saved after going through our program. We are so honored to offer this life saving procedure.
What are Opiates?
The term 'opiates' covers a lot of substances. An opiate is a drug that's derived from opium – an alkaloid compound that is found naturally in the opium poppy plant. The most common opiates that are derived from opium are morphine, codeine and thebaine. More destructive and addictive opiates – such as heroin – can be derived from opium (heroin itself is derived from morphine).
The main medical use of an opiate is for pain relief. Some opiates – such as codeine – are relatively weak and can be obtained without a prescription for minor ailments such as headaches and to reduce the debilitating effects of coughs and colds. Other opiates – such as morphine – are much stronger and are used to cope with the pain encountered following surgery.
Opiates are usually prescribed to people who are unable to cope with painful situations such as constant back pain by using milder pain relief medicines like paracetamol or ibuprofen. Opiates can also cause some unwanted side effects, such as itching, nausea and vomiting, constipation, drowsiness and fatigue.
Understanding Your Dependency
Although opiates provide excellent pain relief, they are highly addictive. One of the most concentrated forms of opium – heroin – is possibly the most addictive narcotic there is. Opiates work within the body by binding themselves to natural proteins known as opioid receptors. These are found on nerve cells in many places within the human body, including the brain and spinal column. They do not stop the body from feeling pain – instead they change the way in which the brain perceives pain, which means the body is much more capable of withstanding pain and painful sensations.
This lessening of pain is not the only thing that opiates do to the body. Opiates cause feelings of euphoria and pleasure. They also slow a person's heart rate and breathing rate, causing them to feel calm and relaxed. The brain understands that it is beneficial to our well-being that we repeatedly experience pleasurable sensations. It impels us to undergo such experiences again, leading to repeated use and – in many cases – overuse, dependency and even addiction.
The body is capable of producing natural opiates, but not to the strength of opiates that are derived from opium. The more opium-based opiates that the body experiences, the more natural opiates the body produces. This lessens the effect of opium-based opiates, meaning that a person has to take more and more in order to experience the pleasurable experiences that lower doses created previously.
As this cycle of dependency develops, the highs become less and less intense, and the lows become deeper and deeper. Eventually, someone with an opiate dependency may need a dose of opiates just to get back to where they were before they took opiates in the first place. People with an opiate dependency also suffer symptoms such as depression or anxiety. They start to rely upon opiates to quell these sensations too.
Withdrawal from opiate dependency can be hard. Withdrawal symptoms include nausea and vomiting, aches, pains, body tremors, chills and dizziness. It is very hard for some to withdraw from opiate dependency without the necessary levels of help.
Our Rapid Opiate Detox Procedure Can Help Restart Your Life
Advanced Rapid Detox has perfected a rapid opiate detox procedure that is a non-anesthesia based approach. Patients are placed under sedation –– allowing them to be opiate-free in just four days! Our board certified medical doctors have extensive experience in the field of Opiate Detox under Sedation.
Our Rapid Opiate Detox treatment is unique because we have perfected it to meet the needs of each patient. Our advanced procedure frees opiates from the brain receptors safely and effectively. The detox itself is done under sedation to avoid the extreme discomfort and pain normally associated with opioid withdrawals.
Rapid opiate detox under sedation is a safer alternative to the older-less-safe rapid opiate detox under anesthesia method. At Advanced Rapid Detox, the patient's safety is our highest priority.
Now for some Good News!
There is a safe way that you can get your life back from the day-to-day burden of addiction or dependence on opiates. Most patients say we saved their lives. We save lives through our advanced rapid opiate detoxification procedure. Our experienced medical professionals are available to give you all the help you need to get your life back on track. Now it's up to you. We're here to listen, help, and answer your questions.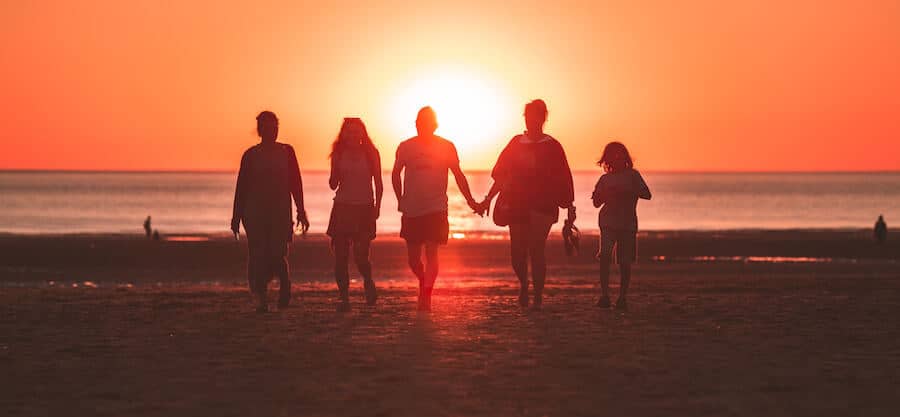 Aftercare
Our Long-Term Detox Related Aftercare through your treating physician is one of the advantages of choosing Advanced Rapid Detox. Our board-certified doctors are available to answer any of your questions. Upon discharge, our Vivitrol® coordinator will supply you with a list of providers in your area to obtain the injection every 28 days. Vivitrol® blocks all opiates to the brain's receptors. The Vivitrol® injections are a critical component to help ensure your sobriety. One of our patients recently said that Vivitrol® was like his "life insurance policy." We agree. It's that important.
We Applaud Your Courage. You can Do This!
If you're ready to get your life back and want to begin detoxing from opiates, there is no better time to start. Make the call now! We're here to help you. We have many past patients who are willing to share their experiences with our rapid opiate detox treatment. If you would like to speak with a past patient, please let us know. You're not alone. You can do this. Be sure to check out the opiate detox testimonials to read what other patients have to say. We're only a phone call away.
Take the First Positive Step in Breaking Your Opiate Dependency – Contact Us Now!
Are you TIRED of your addiction to Opiates – Just want your life back?
Ask if our Rapid Opiate Detox under Sedation procedure is right for You
---
Don't switch your addiction to Suboxone® or Methadone