Rapid Opiate Detox While Under Sedation
Dr. Julia Aharonov has partnered with Pontiac General Hospital where she performs Advanced Detox Under Sedation which safely removes heroin, pain medications, Suboxone® and Methadone. Patients are placed under IV sedation with one-on-one medical monitoring in the hospital. Because the patients sleep through their withdrawals, they do not have the intense pain that is associated with most cold turkey withdrawals. This allows the patient to detox without the intense pain that is associated with most drug withdrawals. There are other rapid opiate detox centers, so we suggest that you compare. When comparing us to other facilities, use this handy chart.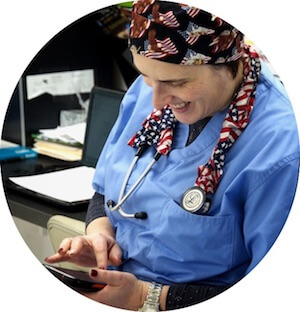 Why it's important to have a opiate detox procedure performed in a hospital?
Being put under sedation is a serious medical procedure. As with any important medical procedure, a hospital is the safest place to be –– if there are any complications. Our team of expert medical team believe that your life is important enough to complete your entire opiate drug detox procedure inside a hospital.
If you're serious about getting off of opiates, don't risk your life by going with a detox service that operates out of an office building or a surgical center, then ask you to recover alone at a hotel without any medical supervision and miles away from help if you need it. If you desire safe and positive results, then choosing Advanced Rapid Detox at Pontiac General Hospital should be an easy decision.
Dr. Aharonov's rapid detox under sedation procedure can help you get your life back. Take a minute and read our patient testimonies to see for yourself. We are excited to offer this life saving procedure.
Are you TIRED of your addiction to pain pills, heroin, suboxone or opiates and just want your life back?
Ask Us if our Rapid Opiate Detox under Sedation procedure is right for You
---
Don't switch your addiction to Suboxone® or Methadone