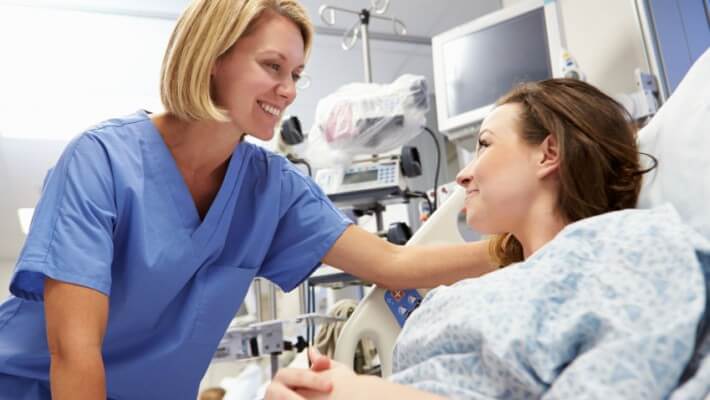 Our Rapid Oxycodone® Detox Procedure
Our Oxycodone® detox procedure has been developed and perfected over the years, by our board certified Anesthesiologist. The number of patients who have gone through our treatment, and who have gotten their lives back, is truly humbling and inspiring. Once you've made up your mind you want to end your dependency on Oxycodone® and reclaim your life from the grips of this painful addiction, without facing the painful effects of detoxing on your own. We can help. You'll safely detox inside our hospital. The worst of the withdrawals will be over in three days. Three days! You will sleep through the worst parts of the withdrawals.
End the cycle of worrying about where you will get your next pill
Leave behind the looming feeling of addiction
Revitalize the healthy body and mind you once had
Save money and legal problems caused by purchasing illegal drugs
We Applaud Your Courage
If you are ready to get your life back and want to begin detoxing from Oxycodone®, there is no better time to start. Make the call now. We're here to help you. We have many past patients who are willing to share their experiences with our rapid opiate detox treatment. If you would like to speak with a past patient, please let us know. You're not alone. You can do this. Be sure to check out the Oxycodone® detox testimonials to read what other patients have to say. We're only a phone call away.
"They literally saved my life and career. This is no BS; they are the real deal." — David
The Advanced Rapid Detox Advantage:
Safe-Fast 3-Day Opiate Detox inside a Hospital-Under Anesthesia.
All of Your procedure is performed by an Award Winning, Board Certified Physician & Anesthesiologist.
We are one of the very few Rapid Opiate Detox Facilities located in a Hospital.
Our Expert Medical Team has been performing safe and effective opiate detox since 2007.
Your entire Treatment and Recovery occur over 3 days in our State-Of-The-Art Hospital.
Our treatment center is located on a Private Floor of the Hospital.
In Your Private Room you are welcome to have a Friend or Family Member stay with you.
Meals for You & Your Guest are Included.
During your stay enjoy your own Private Bath & Shower.
Caring & Experienced Medical Staff Available 24/7 During your Stay.
We're the Only Rapid Detox Center that offers Long-Term Detox related Aftercare by your treating physician.
We'll Pick you up & Drop you back off at the Airport.
Prior to the Procedure you'll undergo a complete Physical & Psychological exam.
Comprehensive Lab testing will also be performed prior to your detoxification.
Advanced Rapid Detox has teamed up with M-Lend Financial to offer 0% Interest Financing to help get you into treatment as soon as possible.
We're BBB A+ Rating.
We are here to answer any of your questions 24/7
Are you TIRED of your addiction to Oxycodone® – Just want your life back?
Ask Us if our Rapid Oxycodone® Detox under Sedation procedure is right for You
---
Don't switch your addiction to Suboxone® or Methadone