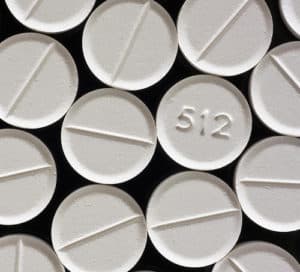 Rapid Percocet® Detox
The rapid Percocet® detox procedure available at Advanced Rapid Detox is intended to defeat Percocet® addiction in only three days, with the burden of Percocet® withdrawal symptoms experienced while the patient is safe and resting under IV sedation. The extremely addictive nature of Percocet® makes self-detoxing from the drug especially frightening and dangerous. Doctors do not even recommend that patients attempt detoxing on their own. This is where the staff and physicians at Advanced Rapid Detox come in. We will work intimately with you to prepare you for the withdrawal process, providing thorough care for the entire length of your stay, in addition to unlimited detox-related aftercare.
The Advanced Rapid Detox Treatment for Percocet®
Percocet® can be highly effective for treating acute pain- but deaths from prescription drugs are increasing and the DEA is now regulating how much/how often these can be refilled – so this painkiller isn't without its issues. Prescription misuse has been recognized as a real problem and medical providers are now identifying more cases of 'pill shopping' or duplicate prescriptions being given out within local pharmacies.
Break Your Dependency to Percocet® in 3 Days
If you feel like you're at the end of your rope, rapid Percocet® detox could be the solution. Advanced Rapid Detox provides a proven detox protocol that is designed to defeat the body's addiction in under a week. Our rapid Percocet® detox program is constructed to give every patient the full scope of care while they stay at in a full-service hospital.
Our board-certified anesthesiologist places patients under IV sedation, so the most painful withdrawal symptoms can take place while the body is (essentially) asleep. The withdrawals are minimized, so that patients can detox from Percocet® in a safe and caring medical setting.
Your New Life Minus Percocet®
Your detox from Percocet® is more than possible, and a refreshed life can be yours in less than a week. In addition to rapid Percocet® detox, we utilize Vivitrol® therapy in order eliminate cravings. Vivitrol® is an FDA Approved opiate blocker, which means that it stops opiate cravings and obstructs the opiate effects on the brain. When rapid Percocet® detox is incorporated with Vivitrol® therapy, the road to a clean and healthy life becomes a lot less difficult.
Rapid Percocet® detox can help you reclaim every aspect of yourself.
If you're ready to get your life back, we have a solution – Rapid Percocet® Detox Under Sedation- in a Hospital
Isn't it time to end the ordeal of Percocet® addiction?
Do you finally feel that enough is enough? You can put a stop to your Percocet® addiction, and you can get started today. To help you find out if rapid Percocet® detox is the answer to your problems, call us right now.
Are you TIRED of your addiction to Percocet® – Just want your life back?
Ask Us if our Rapid Opiate Detox under Sedation procedure is right for You
---