Our Rapid Suboxone® Detox Treatment
One of the most frustrating things about Suboxone® is that no one ever told you how difficult it would be to get off of. Our patients are continually telling us that their doctors never explained that Suboxone® was an opiate too — and that one day they would have to get off the Suboxone® — which can be more challenging to taper off of than the original drug of choice.
And more importantly, people who have been on Suboxone® for years tell us they are just ready to be DONE with it. The hardest part is tapering off of the Suboxone. Even the smallest sliver can feel like a huge jump.
If you are having trouble getting off Suboxone® — Advanced Rapid Detox has a solution rapid detox under sedation. When withdrawing from Suboxone® — it's important that the detox procedure be performed under the care of a Board Certified Anesthesiologist and that you receive 24 hour medical care.
Advanced Rapid Detox offers compassionate and knowledgeable care within the safety of a private state of the art medical facility. Your 4-Day Detox — intake, detox procedure and recovery all take place inside of our medical facility under the watchful care of doctors, nurses and a team of skilled medical staff.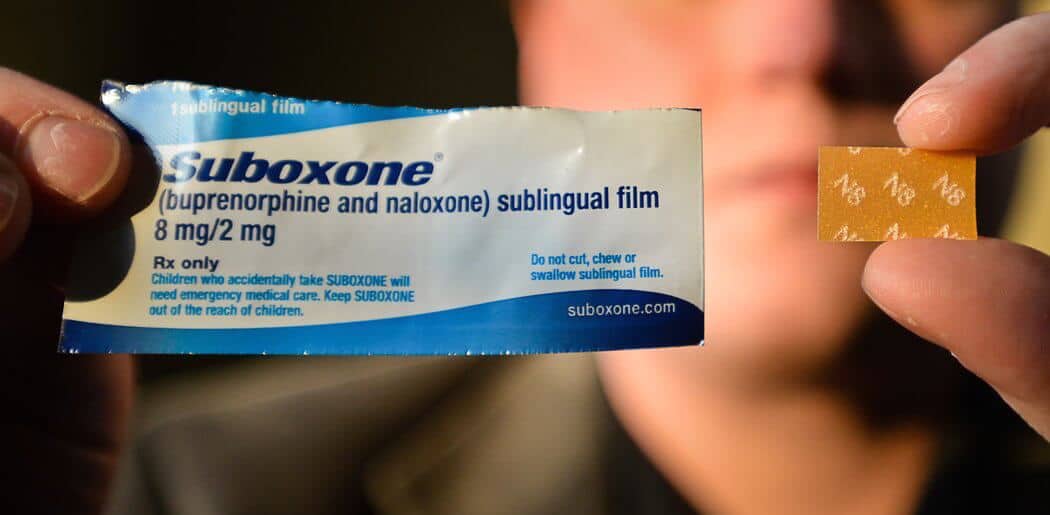 Tell Me About Suboxone® Detox at Advanced Rapid Detox
The rapid Suboxone® detox treatment process at Advanced Rapid Detox uses Vivitrol®. Vivitrol® is a brand name for naltrexone, the FDA approved injectable 28 day Naltrexone shot. It works by blocking the effect of opioids, eliminating cravings.
Your personally-tailored care and treatment will include the controlled administration of Vivitrol®, and it also includes sedation. You will still experience the side effects of Suboxone® withdrawal, but as you are sedated and under expert medical care, you will find them much easier to deal with, and of course you will have people close to you to help you every step of the way.
Our Rapid Suboxone® Detox Procedure is as follows:
(Day 1) — Patient completes all intake paperwork, lab work, physical exam, social worker, and case planning meeting with the doctor. Next, the patient is taken to their private room which includes a private bathroom, flat screen TV, and WIFI. All meals are included. During this time the patient keeps their cell phone. Smoking and vaping are not allowed in or around the facility. We suggest patients wear a nicotine patch. We do not want the patient in withdrawals, so they are encouraged to continue their medication until midnight.
(Day 2) — Patient is taken to the ICU where they will remain for approximately 24 hours after the sedation detox procedure. During the sedation the doctor uses medication that reverse the opiates off the receptors. The patient remains under the care of Award Winning, Board-Certified Anesthesiologist, Dr. Julia Aharonov, and receives IV Sedation in a private treatment room to sleep through their withdrawals while closely monitored.

After the opiate reversal, the patient receives an FDA Approved Vivitrol® injection. Vivitrol® is a brand name for Naltrexone, which blocks the effects of opioids and eliminates cravings. It should be noted that Vivitrol® eliminates the opiate cravings for 28 days, is not addictive and can be given immediately after this procedure—avoiding the usual 7-14 day period if a patient were to detox themselves.

(Day 3) — Patient comes back to their private room (with 24-hour medical care), to rest and recuperate for the day. If they experience any post-acute withdrawals, they are given transitionary, non-addictive medications. The patient also receives those same medications to take home. If approved by the doctor (at an additional cost), patients can request to have an IV Ketamine infusion.
(Day 4) — After meeting with Dr. Aharonov, patients are free to go home and eligible for our detox-related aftercare program. With Advanced Rapid Detox, you truly have the best care as you restart your life.
Tell Me About Rapid Suboxone® Detox Treatment
Many people attempt to detoxify themselves of Suboxone®, either by slowly reducing their dependency on the opioid over weeks or months, or by completely stopping their use altogether or going 'cold turkey'. While this method can work for some people, it's extremely difficult to 'go it alone' and most people find that – due to the dependent nature of Suboxone – they find it too hard to taper off of themselves. Nearly all physicians recommend that detoxing off Suboxone® should be performed under supervised medical conditions.
Withdrawal from Suboxone® is not an easy process, but in the long term it is highly beneficial and it's certainly better than dependency. If your body becomes dependent upon any substance, then it will react physically when that substance is removed, as it has come to regard that substance as part of its chemical processing. When you 'do it yourself' and reduce the quantity of Suboxone®, you are likely to experience the following:
Nausea
Excessive sweating
Body tremors
Intense changes of mood
Shortness of breath
What is Suboxone®?
Suboxone® is a brand name of the opioid buprenorphine. Suboxone® also contains a secondary medicine known as naloxone.
Buprenorphine is used primarily as a treatment for opioid addiction. It can also be used as a pain treatment. Buprenorphine is typically administered to ease the withdrawal process from opiates.
While it is very effective in helping with opioid addiction, there are a number of possible side effects too, including dizziness, headaches, memory loss and a decreased libido. It can also cause respiratory problems, such a shortness of breath.
Naloxone is a medicine that is used to block the effects of opioids, such as buprenorphine. It is administered in tandem with buprenorphine as Suboxone® to minimize the negative effects of buprenorphine, as mentioned above.
Patients using Suboxone® can become as dependent on their treatment as they were on the original opioid, but Suboxone® is less harmful. Working to lessen this dependency is a difficult process but it is eminently achievable, especially under controlled medical care and supervision.
Understanding Your Dependency
Dependency is a form of addiction, but it is not an addiction itself. Someone who is addicted to a substance — such as alcohol — simply cannot function without it, even though addiction destroys many other aspects of their lives. If you are dependent upon Suboxone® then it simply means that your body would 'rather' have the drug than go without it. Dependency is not as destructive as addiction, but people feel that their lives would be better if such a dependency was removed.
Dependency though can lead to abuse. By abusing a drug you take more of the drug than you are supposed to, as you enjoy the sensations that the drug produces. This can lead into addiction, with some very detrimental results. It's important with Suboxone®, as with all opioids, that you do not take more of the drug than you're prescribed.
Many people can control their use of Suboxone®, but many others are fearful of their dependency, and the threat of abuse and addiction. Others – including people in control of their dependency – simply wish to live free of Suboxone® altogether.
Quitting Suboxone® Cold Turkey Rarely Works
If you attempt to 'go cold turkey' or try to taper off Suboxone®, these withdrawal symptoms will be even more intense and quite difficult to manage. Self-withdrawal can be difficult to manage too, and if not done properly then the entire process can take weeks, or even months.
Under proper medical care withdrawal from your Suboxone® dependency is perfectly manageable and can be done rapidly. Your withdrawal symptoms will be both managed and monitored, and taken care of in a way that is personal to your individual needs.
If you are serious about withdrawing from Suboxone®, doing so under the proper conditions and trained and knowledgeable medical care will give you the very best chance of being successful.
Now for some Good News!
There is a safe way that you can get your life back from the day-to-day burden of addiction or dependence on opiates. Most patients say we saved their lives. We save lives through our advanced rapid opiate detoxification procedure. Our experienced medical professionals are available to give you all the help you need to get your life back on track. Now it's up to you. We're here to listen, help, and answer your questions.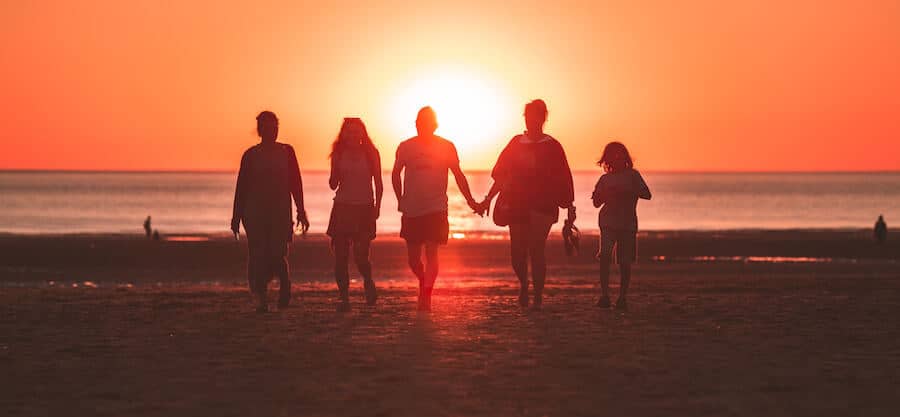 Aftercare
Our Long-Term Detox Related Aftercare through your treating physician is one of the advantages of choosing Advanced Rapid Detox. Our board-certified doctors are available to answer any of your questions. Upon discharge, our Vivitrol® coordinator will supply you with a list of providers in your area to obtain the injection every 28 days. Vivitrol® blocks all opiates to the brain's receptors. The Vivitrol® injections are a critical component to help ensure your sobriety. One of our patients recently said that Vivitrol® was like his "life insurance policy." We agree. It's that important.
We Applaud Your Courage. You can Do This!
If you are ready to get your life back and want to begin detoxing from Suboxone®, there is no better time to start. Make the call now. We're here to help you. We have many past patients who are willing to share their experiences with our rapid opiate detox treatment. If you would like to speak with a past patient, please let us know. You're not alone. You can do this. Be sure to check out the Suboxone® detox testimonials to read what other patients have to say. We're only a phone call away.
Take the First Positive Step in Breaking Your Suboxone® Dependency – Contact Us Now!
Are you TIRED of feeling stuck on Suboxone®? Do you just want your life back?
Ask if our Rapid Suboxone® Detox under Sedation procedure is right for You
---
Don't switch your addiction to Methadone