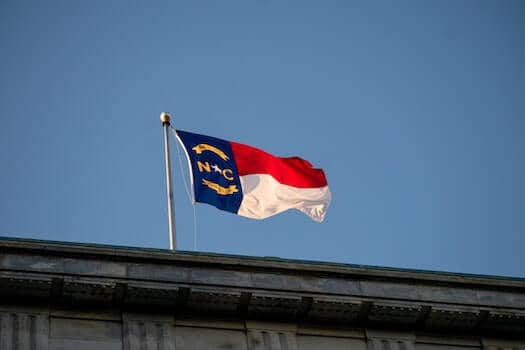 NC Lawmakers Grappling with How Best to Spend Opioid Settlement Money
The initial payments from a multi-state opioid lawsuit settlement totaling $26 billion are scheduled to be made available before the summer of 2022. Already interested parties in North Carolina are finding it hard to agree how the money should be divided between the groups who have declared themselves in need of funding.
During the period 2022 to 2040, the state of North Carolina will receive $750 million in terms of opioid settlement funds. The money stems from the multi-state agreement between the states and the drug companies who admitted some form of complicity in helping create the US's opioid epidemic. Most of the money will be transferred to the county governments of North Carolina who are tasked with helping both local communities and individuals who have been impacted by the opioid crisis.
North Carolina has set Firm Guidelines on How Settlement Money Should be Used
The General Office of the North Carolina Attorney and the North Carolina health department have created several set-in-stone guidelines for how each county is able to use the money handed over. Despite the guidelines, several tensions are growing with interested parties having differing opinions about where most of the money should go.
Questions also exist around the motives of some people attempting to secure part of the settlement. For example, a recently formed group called Bridge to 100 is trying to secure funds for faith-based rehabilitation centers, which are centers that do not use medication to help opioid addicts and claim that medications do not work. The group was founded by former GOP leader Robin Hayes who was convicted of lying to the FBI in 2019, as well as  ex-businessman Daniel Williford who is currently serving time in federal prison for running a multi-million dollar Ponzi scheme.
Many People are Facing Discrimination Over Their Right to Treatment Depending Upon Their Lifestyles
There are also issues with groups who advocate that some individuals are more deserving of funded treatment programs than others, particularly those seeking help after receiving legally prescribed opioids as opposed to those addicted to opioids they have obtained from the streets.
It seemed difficult enough for states to acquire the settlement from major drug companies in the first place, but the fair allocation of funds is proving just as difficult. This is a situation that is not going to see resolution for months, if not years.
If your life has been affected by opioids, and you want your life back to how it used to be, then you need to contact Advanced Rapid Detox. With our advanced detoxification program, we can remove all opioids from your body in as little as three days all while you are under supervised sedation at a controlled medical facility and under the care of trained medical professionals. To find out more, contact Advanced Rapid Detox at (800) 603-1813, or online here.