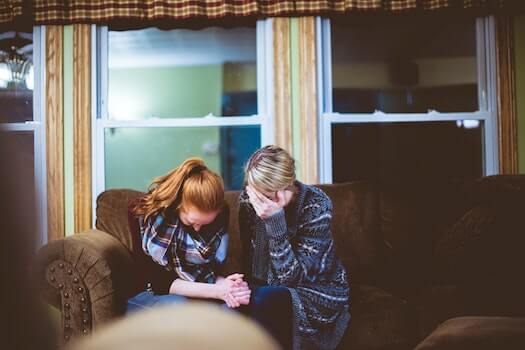 Drug Overdoses Continue to Rise – Here's Why
Drug overdoses—including opioid-related overdoses—now kill more than 100,000 US citizens per year according to the latest figures released. That's more than the number of people who die as a result of fatal gunshots wounds or road traffic accidents combined! This is also an increasing number. Fatal drug overdoses in 2015 numbered around 20,000 and experts are not at all puzzled as to why the number is increasing.
The main reason for this continuing increase is the fact that it is easier to obtain opioids (including illegally sourced opioids) in the US than it is to get onto a treatment program.
There are Several Reasons as to Why Drug Overdoses Continue to Rise, of Which a Lack of Help is Primary
In addition, the sudden prevalence of fentanyl among the staggering number of illegal opioids entering the US is also an extreme contributing factor. Others include the amount of people struggling to cope with lockdowns and other restrictions during the global pandemic who turn to drugs. All of this is coupled with the loss of treatment facilities and the lack of other potentially life-saving services.
However, the prevalence of fentanyl that has become the main driving factor in the increase of access to illegal narcotics. In the 2000's, drug cartels would supply heroin in response to market demands. Heroin is derived from poppies and can be difficult to manufacture in large quantities.
Since the mid 2010's illegal drug manufacturers have largely switched to fentanyl. Unlike heroin, fentanyl is an artificial opioid made in laboratories in the same way as many other narcotics, such as methamphetamines. Not only is fentanyl easier to manufacture than heroin, it is also much more potent than heroin, meaning that by volume, it sells for much higher prices.
Lack of Treatment Programs in the US is Also a Contributing Factor
Despite campaign promised by President Biden whose plan would inject $125 billion into the treatment fund over a decade, the improvements in the United States' treatment plans have been moving at a snail's pace. This is despite overdose deaths costing over $1 trillion per year in health expenses. It is something that needs to improve dramatically if the US is ever going to shake itself from the grip of the so-called 'opioid epidemic.'
Has your life been adversely affected by opioids? Would you like opioids flushed from your system while you are under sedation and the complete care of trained medical professionals, and in as little as three days? Then contact Advanced Rapid Detox, at (800) 601-1813, or online here.