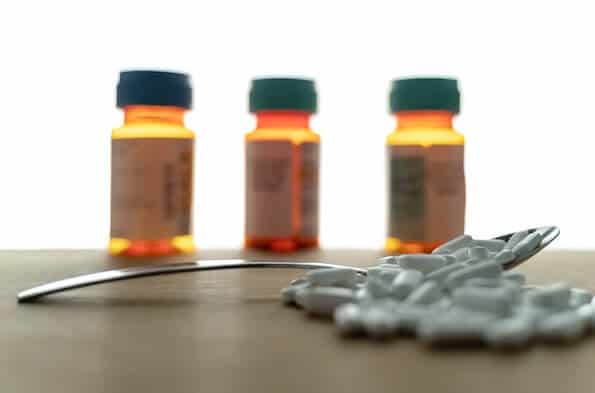 Drugs Mixed with Deadly Fentanyl Are Becoming More Common
Police in Charleston are warning people who are tempted to buy illegal narcotics that law enforcement officials are finding that more and more illicit substances are being laced with the lethal synthetic opioid fentanyl. In addition, non-pharmaceutical pills that are being sold as being 'stolen' are in fact fabrications of the same thing and are also increasingly found to contain the world's deadliest opioid. In short, if you buy – for example – Oxycodone, Percocet or Xanax from outside of pharmacies, there's a chance what you are buying could contain fentanyl.
Fentanyl is a deadly opioid that is more commonly making its way into the United States via organized drug cartels. Fentanyl can be 100 times stronger than morphine and even 50 times stronger and more potent than heroin. Only two grains of fentanyl can be enough to trigger death. Fentanyl was first developed in the 1950s as a painkiller that would be more effective than morphine. It is now classed as a Schedule II controlled substance, making it highly illegal.
People Die of an Opioid Overdose Because They Have no Idea They are Taking Fentanyl
In 2020 there were 215 reported overdose cases in Charleston, resulting in a total of 44 fatalities. So far in the first three months of 2021 there have been 47 reported overdose cases, and a dozen fatalities.
"When Fentanyl is laced into illicit drugs or narcotics one can't predict how much of the drug is in any given batch or pill. Often the user has no idea they're ingesting fentanyl," said officials from the Charleston police force in an official press release. "What they believe is their normal dose has the potential to be far more potent than they intended. Taking illicit drugs or narcotics tainted with Fentanyl can lead to coma or death within minutes."
Reliance Upon Opioids can be Broken – Contact Advanced Rapid Detox for Details
A person's body can be completely flushed of opioids in as little as three days. That might sound 'too good to be true' but it's a scientific fact. The issue is that the body craves opioids during this flushing period, and those cravings are incredibly difficult to deal with. That's why at Advanced Rapid Detox we will place you under supervised sedation at a medical facility while you undergo the withdrawal process, meaning you do not have to experience the pangs of withdrawal.
If you would like to learn more, please contact us here at Advanced Rapid Detox. Call us today at (800) 603-1813, or get in touch online here.