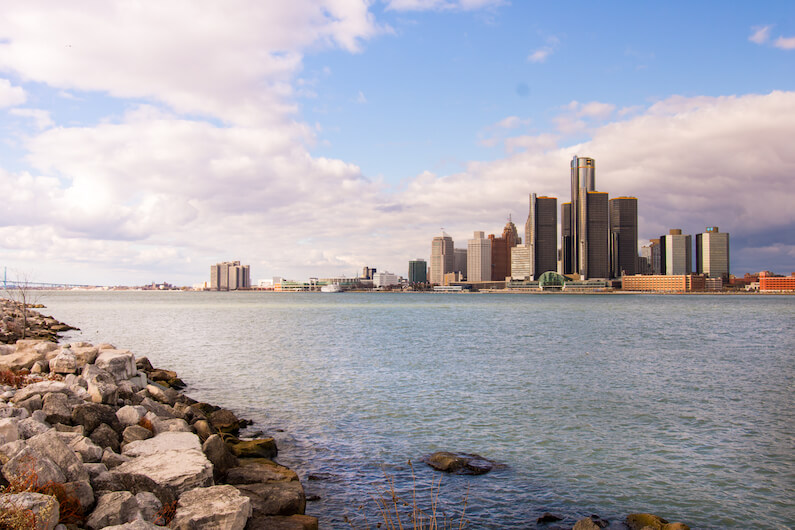 Eye Opening Stats About Opioid Addiction in Michigan
Opioid addiction in Michigan has sadly become a rampant, serious problem facing our society today. The data is becoming alarmingly clear that actions need to be taken both collectively and on the individual, local level. If you or someone you know is struggling with opiate addiction, seek professional help immediately. To show you just how serious and widespread opiate addiction has become, we've compiled a few of the most concerning statistics surrounding the use of opioids in the state of Michigan. If you're in the midst of this journey, know that you're not alone in the challenges you face.
12 Alarming Statistics Surrounding Opioid Addiction in Michigan
Over the course of 2009 to 2015, the number of opioid prescriptions being fulfilled has increased 41% in Michigan.
Deaths from heroin and opioid overdoses have doubled since 2012.
According to data from the state Department of Health and Human Services, more people died from opioid overdoses than gun-related deaths and traffic accidents.
Mortality rates from the use of other illicit drugs have remained the same as opioid-related deaths have increased rapidly.
Nearly 20 years ago, opioids were responsible for 22% of overdose deaths in the state of Michigan. Recent data from 2015 shows that this number has now risen to 67%.
Prescription opioids are responsible for 2x as many overdose deaths in Michigan than the use of heroin.
According to the federal government's Centers for Disease Control (CDC), approximately 1 in 5 patients are getting painkillers from their doctors.
Research from the CDC has also shown that most opioid substance abusers get their drugs from family or friends. As people become increasingly addicted though, they start to elicit drugs from either strangers or dealers.
From 2009 to 2014, the numbers of patients arriving in Michigan's hospitals for opiate addictions has risen by 21%.
Similar to a few other states plagued by opioid addiction, Michigan houses fewer people than there are opioid prescriptions in the state. For every local resident, there are 1.1 opioid prescriptions – resulting in over 11,000,000 written prescriptions.
Opioid prescriptions have increased by over 3,000,000 since just 2009.
While much of the country continues to struggle with opiate addiction, Michigan is unfortunately right there near the top when it comes to drug overdoses. As of 2015, the data has shown that Michigan is ranked 15th in terms of drug overdose deaths per 100,000 state residents.
Get Started on the Path to Recovery with Advanced Rapid Detox
Sadly, in the United States today, while our 323.1 million citizens make up approximately 5% of the global population, we are accountable for roughly 80% of the opioid prescriptions in existence today. As our country continues to struggle with opiate addiction, the need for professional help and intervention will only become all the more important. With scientifically-proven approaches, Advanced Rapid Detox is here to help those struggling with addiction overcome their barrier in life and get started on the path toward long-term recovery. If you're struggling with opioid addiction in Michigan and are in need of professional medical support and psychotherapy services, call Advanced Rapid Detox now at (800) 603-1813 or fill out our online contact form today.