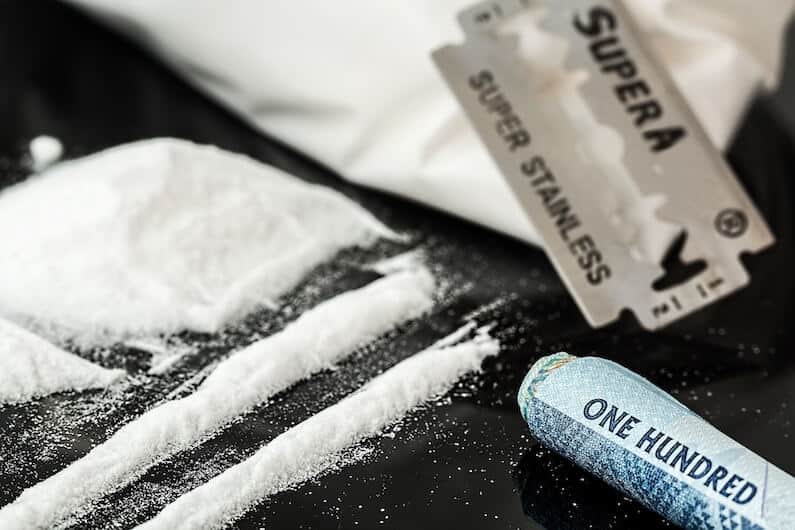 Fentanyl Laced Cocaine Becoming Major Problem Across the Country
Fentanyl – a synthetic opioid that's around fifty to one hundred times more potent than heroin – is a problem in itself, but now it is causing potentially life threatening issues to people who are not even aware that they are taking it. Fentanyl is increasingly being found mixed in with other narcotics, most commonly crack cocaine.
Because fentanyl is so potent, people are over estimating the amount of their 'known' narcotic that they can take 'safely', and are overdosing on fentanyl as a result.
Overdosing on Fentanyl is Even More Dangerous if a Patient is Unaware They Have Taken it
Recently, in Philadelphia, eighteen patients were brought to a local hospital in a span of four days suffering from symptoms of an opioid overdose even though they'd been smoking – to their knowledge anyhow – crack cocaine. Three of those patients did not respond to treatment and passed away.
"None of them had intended to use opioids or fentanyl, but their drug testing as well as their clinical presentation argued they had been exposed to pretty high doses of fentanyl," said Dr. Utsha Khatri, an emergency medicine resident with the Hospital of the University of Pennsylvania.
Repeatedly, fentanyl has been found by law-enforcement agencies 'mixed in' with other narcotics. This list extends beyond crack cocaine, and also includes heroin, ketamine, methamphetamine and fake prescription pills.
Because it is synthetic, rather than being derived from the opium poppy, fentanyl is relatively cheap to manufacture, and drug cartels have easy access to this opioid. By adding it to other narcotics, dealers increase the likelihood of their 'customers' becoming addicted, increasing the demand for their products.
Overdose Deaths From 'Tainted' Cocaine Have Increased at a Staggering Rate
Over a mere four year period, the number of overdose deaths involving cocaine combined with a synthetic opioid increased by a staggering 2,300 percent. That equates to over four thousand deaths in the United States every year.
Doctors have issued recommendations that all emergency departments within hospitals have easy access to rapid-testing strips that can detect fentanyl. Using such a strip would instantly determine whether someone had been exposed to fentanyl without their knowledge. The chances of recovery from a fentanyl overdose are much greater if the appropriate treatment is administered as early as possible.
Health departments are also being urged to increase the awareness of users that their exposure to crack cocaine has become even more dangerous of late with the increasing addition by drug cartels of fentanyl.
Are You Currently Struggling With an Addiction to Fentanyl?
Have you unknowingly become addicted to fentanyl? If so, you may be interested in learning about our rapid fentanyl detox program where you'll be placed under sedation for a period of three days so that you can escape the significant withdrawals associated with this deadly drug.
Take the First Positive Step in Breaking Your Opiate Dependency – Contact Us Now!
Are you TIRED of your addiction to Fentanyl – Just want your life back?
Ask if our Rapid Fentanyl Detox under Sedation procedure is right for You
---
Don't switch your addiction to Suboxone® or Methadone