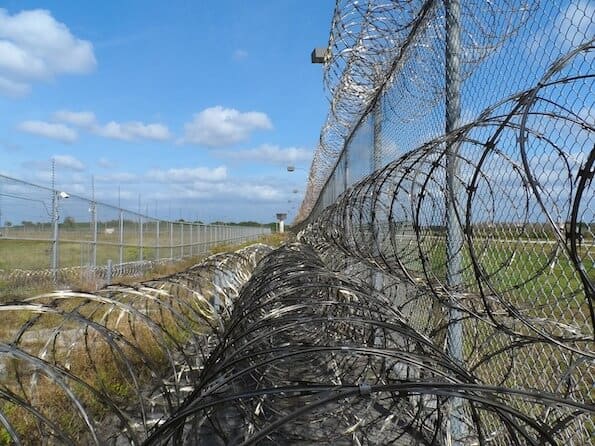 Some Doctors Are Objecting to Plan to Help Inmates Fight Opioid Addiction
A company in California has come under criticism for its plan to use prison inmates with alcohol and drug related problems as 'human guinea pigs' for its unique opioid dependency recovery program. Following criticism from a number of parties, the program has now been halted.
The novel scheme was launched by the Louisiana Department of Public Safety Corrections and the company BioCorRx, Inc, which is based in Anaheim. A public watchdog group had approached the FDA to ask them to halt the program on what they described as ethical, safety and legal grounds.
A Watchdog Group Has Alerted the FDA to Ethical and Legal Questions Concerning this Treatment
The watchdog group, known as Public Citizen, submitted a letter to the FDA which had been countersigned by over thirty independent experts, including experts in public health and bioethical behavior. The letter stated that inmates who had volunteered as participants would be "vulnerable to coercion or undue influence", and that the program lacked the safeguards required for it to meet the standards as decreed by the FDA. Such safeguards are designed to protect people involved in medical studies.
When the study was halted, only one inmate had gone through the program. He was Alvin Dutruch, 39, who had been prescribed painkillers in 2004 to help him to cope with the pain he experienced following a bad back injury.
Dutruch said that he was prepared to do anything that could possibly help him prepare himself for his release, and upon hearing about the BioCorRx program, signed up. He said that he experienced the longest period of being clean in the past 16 years, and that the treatment opened doors for him he thought weren't possible.
The Program Sees the Insertion of an Implant Into the Volunteer's Body
The treatment involved the surgical implantation of a device which releases naltrexone – a medication used to control opioid cravings – gradually over a period of months. Public Citizen informed the FDA that this type of implant, which has been used successfully in other countries – had not yet been proven safe for use within the United States.
Currently Struggling with a Opioid Dependency? Contact Advanced Rapid Detox Today!
Are you struggling with opioids? Did you know that with our help, you could be free of opioids in as little as three days? The withdrawal process is a major stumbling block when attempting to break free of opioid dependency, so with our rapid detox under sedation, you are kept sedated so you do not have to go through the discomfort of withdrawal. To learn more, contact Advanced Rapid Detox today at (800) 603-1813, or use the online contact form that is available for you on our website.