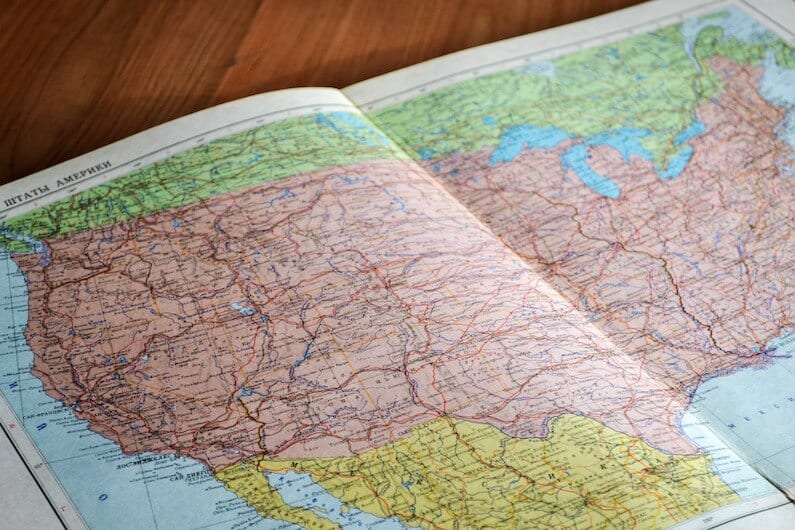 New Study Looks at How Geography Plays a Role in Opioid Crisis
It's impossible to deny that the USA is in the midst of the worst opioid crisis in the country's history. 2017 was the worst year ever for opioid related deaths and when figures are released, 2018 could be even worse.
You would think that the level of opioid related deaths would be fairly consistent across the whole country, but a recent report has found that not to be the case. There are some very wild fluctuations in regards to where opioid-related deaths are concentrated.
The report is a working paper by the Institute for New Economic Thinking (INET) and Syracuse University sociologist Shannon Monnat. It pours scorn on the idea that the opioid crisis is somehow centered upon rural areas. Figures indicate that the levels of opioid related deaths are fairly consistent across both rural and urban areas.
Report Shows That the Opioid Problem is Not a 'Rural Crisis' as is Commonly Thought
The report also indicates that the two key factors in predicting concentrated areas of opioid related deaths are economic distress and the availability of supply.
Monnat concentrated on non-Hispanic whites, whom are the racial group with the highest drug mortality rate. She found that concentrated drug mortality rates occurred in large metro counties, and that mortality rates declined the further away from urban areas one moved.
Indeed, the difference between urban area mortality rates and rural area mortality rates was found to be 6.2 per 100,000 people less. Some counties did buck this trend, though – in Central Florida, Southwest Pennsylvania and Central Appalachia for example.
The main factors that Monnat found to influence the mortality rate were as follows:
Family disfunction
Areas suffering from a loss of population
Heavy economic reliance upon the service industry and mining
Increase exposure to fentanyl
That final bullet point is in relation to one of the biggest problems with illegally obtained opioids. Fentanyl is a very potent opioid that is cheap to manufacture and is often made illegally. It is commonly mixed in as a 'bulking agent' with other opioids such as heroin, and because of its potency accidental overdoses are common.
Said Monnat of the report: "What that means is that drug mortality rates aren't higher in economically distressed places simply because they've had a greater supply of opioid prescribing there. There's something about economic distress in and of itself that helps to explain the variation that we're seeing across the country and the magnitude of the drug crisis."
Reach Out to Advanced Rapid Detox if You're Tired of Fighting a Battle With Opioids
If you're currently struggling with opioid addiction, know that there is help available. At Advanced Rapid Detox, we offer a rapid opiate detox where your withdrawal symptoms are condensed to a three day period while you're under monitored sedation by a board certified anesthesiologist, inside a state of the art hospital. To learn more about this program, feel free to call us anytime at (800) 603-1813.