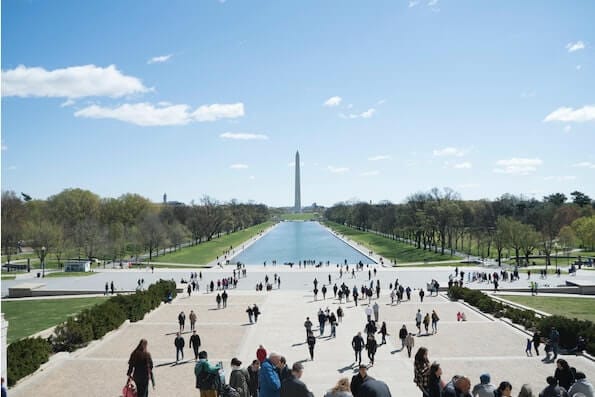 Opioid Crisis Still Major Problem in Washington, D.C.
It seems that much of the US is getting a grip on COVID-19. In Washington, D.C. for example, new daily COVID cases are down to single digits on average with half of Washington's residents now fully vaccinated. The same cannot be said, however for the opioid epidemic.
The latest information from the medical examiner's office in DC makes for grim reading. Between 2019 and 2020 overdose deaths in the district rose by 46%. The figures are especially stark in two demographics…of the 411-opioid misuse-related deaths last year, 351 (85.4%) were in the black community. The majority of those deaths were of men aged between 50 and 69. These figures echo the findings of health officials in the neighboring state of Maryland.
The Main Trigger for the Continual Problems with Opioids Comes as No Surprise
As has been established in countless states all across the US, the number one reason why opioid-related overdoes remain so high in D.C. is the increasing prevalence of fentanyl. For those unaware, fentanyl is a synthetic opioid that is one hundred times more powerful than morphine, and ten times more powerful than heroin.
Illegal drug cartels substitute fentanyl for heroin and other opioids as it is cheaper to obtain. This leads to opioid addicts unknowingly taking much stronger doses than they realize—leading to overdoses and even death.
In addition, there is a lack of affordable and accessible treatment in black communities with a deficiency of culturally appropriate care. For example, the effective opioid misuse treatment drug buprenorphine is usually only provided by sources that accept commercial insurance, but not Medicaid.
As the black community is more likely to have Medicaid, rather than commercial insurance, buprenorphine is out of reach for many. Also, clinics that are available to the black community are much less likely to offer buprenorphine as a treatment, as opposed to those in other communities.
With Advanced Rapid Detox's Help, You Can Rid your Body of Opioids in as Little as Three Days
If your life has been affected by opioids and you wish to return to your previous opioid-free life, then we at Advanced Rapid Detox are here to help. Our controlled medical facilities feature dedicated staff who help your body naturally detoxify itself of opioids in as little as three days—all while you are sedated.
To reclaim your life, contact us today at (800) 603-1813 or online here.