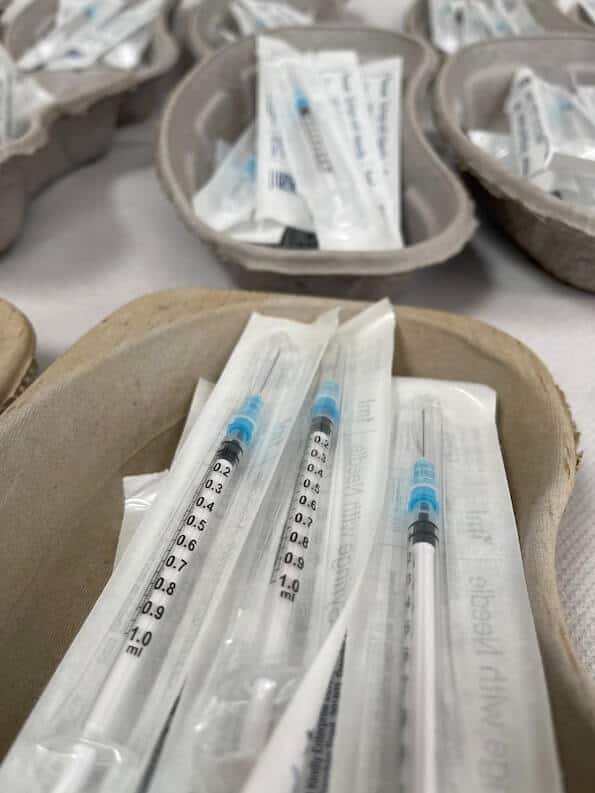 Price for Naloxone Soaring
Naxolone is a crucial medication when it comes to opioids. Naxolone is a substance that, when administered quickly enough, can completely reverse the effects of an opioid overdose. Countless lives have been saved by the administration of naxolone, and with the US currently experiencing an upsurge in opioid overdoses as life slowly returns to some kind of normality following the worst days of the pandemic, it has the potential to save countless more.
There is one problem though, and it's one that could see hundreds of people all across the US dying unnecessarily following an opioid overdose. Over the past year or so the price of naxolone has risen so acutely that community groups working hard to secure the medication simply cannot afford to buy it.
The Number of People Suffering Opioid-Related Overdoses is at a Record High
According to the latest figures released by the US Centers for Disease Control and Prevention, almost 100,000 Americans died of an opioid-related overdose during the first year of the pandemic.
This represents a sad record high and a thirty percent increase from the number of overdose-related deaths the year before. The number one culprit of this rise seems to be fentanyl—a potent opioid ten times as powerful as heroin and one hundred time as powerful as morphine—used to 'bulk out' supplies of opioids. Addicts unknowingly administer fentanyl and usually suffer an overdose as a result.
Such overdoses can normally be reversed using naxolone, which is sold under various brand names such as Narcan and Nevzio. Pharma giant Pfizer supply much of the naxolone that is available in the US and agreed in 2012 to maintain low prices so that naxolone got to as many people who needed it as quickly as possible.
However, because of the pandemic, Pfizer switched much of their production to COVID vaccines, leaving other pharma companies to fill the naxolone gap … but at a cost. Without the 'low price' agreement of Pfizer other companies can charge what they want with a $2.50 kit from Pfizer costing between $35-$75 when supplied by somebody else.
The Price of Naloxone Should be Reducing in the Coming Months, but it Will be Too Late for Many
Pfizer aims to increase naxolone production in the coming months and to maintain their low prices, but hundreds of lives could be lost before then due to certain companies putting profits before people.
If your life has been sadly touched by opioids and you want to get your old life back, we here at Advanced Rapid Detox can help. Contact us at (800) 603-1813 or online here.