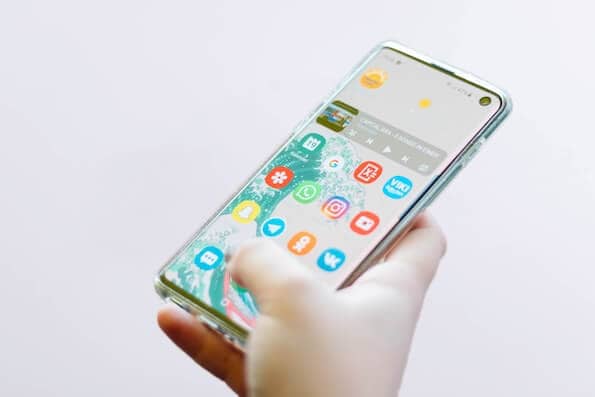 The Opioid Epidemic – There's an App for That!
When looking back at the 2000's, future historians may declare this to be the "App Age." Indeed, whatever you want to achieve, it seems there's an app that will help you do it. Now an app is being tested that is aimed at helping tame the US's opioid epidemic.
The app is called Nexus Neighbors and is extremely easy to use. If a person is experiencing an opioid overdose, they—or a bystander—can quickly call up the app and push the "HELP" button.
The App is Aimed at Saving Hundreds of Opioid Overdose Victims Each and Every Year
The app immediately sends a message to a designated responder within ten miles who is in possession of Narcan—the prescription medicine used for the immediate treatment of an individual suspected of opioid overdose. The responder can then travel quickly to the victim and administer Narcan, which negates the effects of the opioid and saves his or her life.
Some people may be asking at this point: "Why doesn't the person overdosing or someone witnessing the overdose episode just call 911?". The answer is that people overdosing very seldom call 911 in response to an overdose and even though 40% of all overdose episodes happen with another person present, only 5% of bystanders end up calling 911 for help.
If no responder is available, then the app will call 911. The app is also completely anonymous. The person who is experiencing the opioid overdose does not have to give any details about themself, nor share any details with the person called upon to administer Narcan.
"The one-button click basically helps people to find the nearest responder," said James Anunda—one of the app's developers. "The nearest responder clicks the notification, and it gives them the exact location right then and their GPS looks for the quickest route. The goal was that community members wanted to help fight against the opioid crisis, just not knowing how. So, we kind of put ourselves in the middle ground."
Struggling With a Reliance on Opioids? Advanced Rapid Detox Can Help You!
If your life has been affected by opioids and you desire a return to normalcy, then we here at Advanced Rapid Detox can help. Our team of detoxification experts will keep you under observed sedation for three days at a controlled medical facility (not in a hotel room as with other detoxification service providers) and allow your body to remove opioids naturally.
Call us today at (800) 603-1813 or contact us online here.