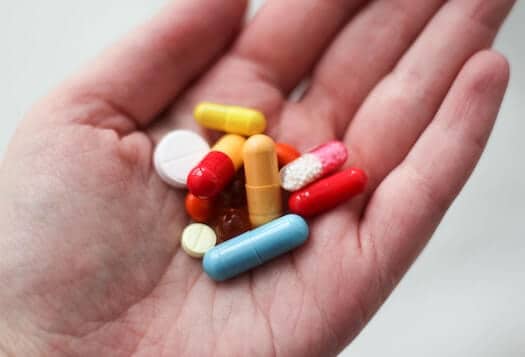 Why Disposing of Unused Opioids is So Important to Prevent Future Addiction
In Nashville, Tennessee, the DEA is taking steps to make sure that prescription opioids are not falling into the hands of addicts and those recovering from opioid addiction. For example, on certain weekends people in Tennessee are able to drop off unused and unwanted medications at dozens of sites as part of a campaign known as "National Prescription Drug Take Back Day."
Dealing with Unwanted Medications Properly is Better than Simply Throwing Them in the Trash
Medical experts are eager to explain how crucial it is that opioids not going to be used are disposed of properly.
"When we read about our children, our grandchildren being addicted to heroin or they end up [with] synthetic fentanyl, oftentimes, unfortunately, they started by diverting or using these prescription pain medicines that were in somebody's home that weren't being used," said Southern Joint Replacement Institute orthopedic surgeon, Dr. Jeffrey Hodrick. "So, they're kept in your cabinet for really no great reason other than I'm keeping it in my cabinet just in case I need it."
The chances of an opioid user becoming an addict is now higher than ever, with fentanyl (which can be fatal in even trace amounts) being the chief culprit. The DEA and other drug enforcement agencies are warning that fentanyl is commonly found in street drugs which look identical to prescribed drugs.
Fentanyl is much more potent and much more addictive than heroin, morphine, or opioid-based prescription drugs. Detoxication is even harder, and without medical or expert help it is almost impossible to stop using fentanyl as the withdrawal symptoms are horrific – much worse than withdrawing from heroin, hydrocodone, or oxycodone.
If you Have Unused or Unwanted Medicines, Dispose of Them, and Dispose of Them Properly
"Go into your medicine cabinet. If there are medicines that you haven't used or don't need or haven't been prescribed in the last month, get them out of your home because there is a chance someone else will come upon those medicines and use those for the wrong purpose and potentially become addicted, or could sell, or could divert them in the wrong way," said Dr. Hodrick.
If you wish to be helped end your reliance upon opioid-based medications, contact us at Advanced Rapid Detox. Our three-day detoxification program will cleanse your body of opioids, all while you are sedated and constantly monitored in a controlled medical environment. Call us at (800) 603-1813 or online here.